"Home is…where meals are cooked and shared".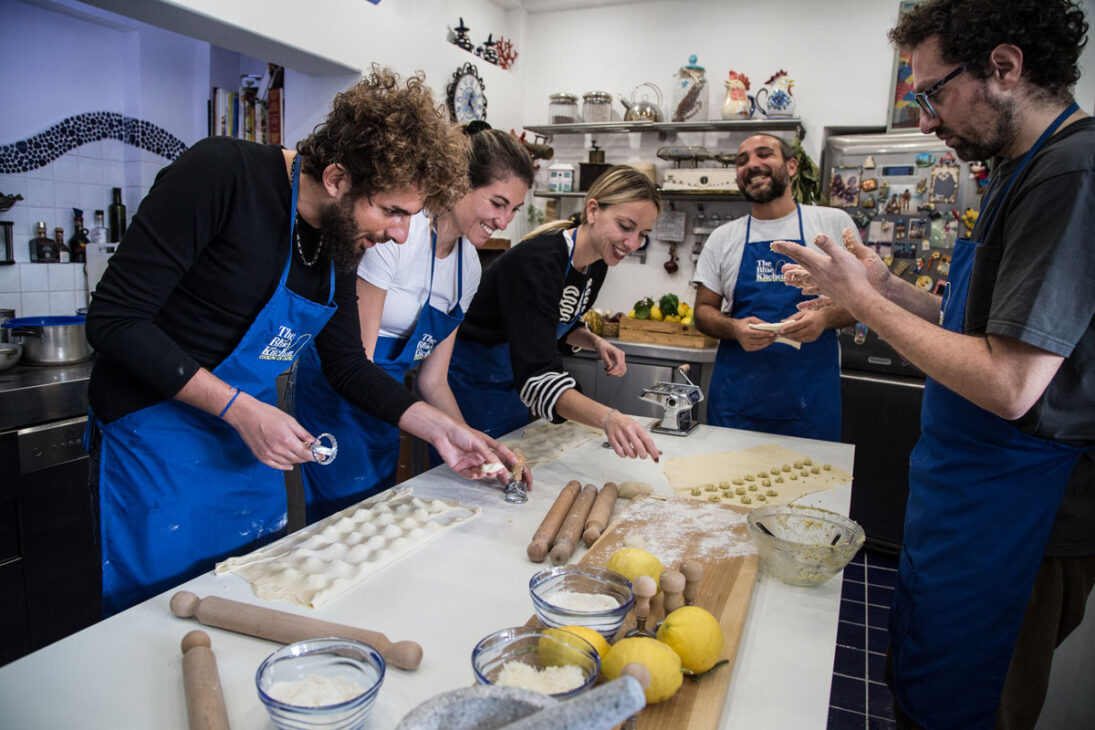 This is the philosophy behind the cooking experience @thebluekitchencapri, where you will leave Capri's glamour behind for a few hours, emerging yourselves in a truly local experience in the neighborhood of Matermania. Here you will find the locals appreciating the beauty yet quiet side of the popular island. Throughout the picturesque walk to reach the neighbourhood you will gain real insight and an authentic perspective of Capri, filled with captivating corners and details. This will allow you to immerse yourself in the local routines and habits. Matermania offers a few breath-taking views facing the Amalfi coast, like the famous "Natural Arch", "Piazzetta delle Noci" viewpoint and the start of the magical "Pizzo Lungo" hike
I open my home as it becomes yours through an intimate, friendly and authentic cooking experience, leaving you a bit more "Caprese" then before. Our tailored cooking experience highlights the simplicity of local ingredients, traditional cooking methods, family recipes and some secrets, that have been passed down from generation to generation that will become part of your story too. Live Capri through the eye of a local who can take you on an experience you never sought out before.
The approach is "easy and homemade", therefore the traditional recipes, such as the famous Ravioli Capresi, are simple to follow and replicate with the use of basic equipment and with the best tool on the market: your wonderful hands. The wine pairing offered is the result of a meticulous research of regional natural wine producers. The outcome of ancient processes adopted by contemporary artisans who are passionate and respectful of their land and what grows on it.
The aim is to make sure that once you return home you will be able to find the right ingredients to create a great meal following what you've learned. You will be able to gladly show off to your guests your newly acquired cooking skills and entrain them with a few legends of the land. The class ends by enjoying your creations on the terrace with plenty of smiles and.
The @thebluekitchencapri offers a selection of three different class menus to choose from:
Capri's Traditional Menu
Pasta's Class
Traditional Seafood Class
Please feel free to reach out for any inquiries at the email below:
All of the pictures were shot by my lovely talented friend @federica_cherry
See you in Capri,
Stefanie